Record Breaking Ocean Temperatures Make San Diego Water Feel Like Hawaii's

Whether you've been to Southern California or not, it's pretty easy to assume that temperatures can get pretty hot in the summer. That's usually the case, although Summer 2018 is having its moment in the sunlight due to some record breaking conditions out in the water.
So what, the weather and water are just a bit warmer?
Yes, but in some unusual ways. It's not uncommon to see temperatures in the 80's around the coast and up towards 100 further inland here around San Diego, but this summer's persistent heat is doing more than raising your energy bill - it's helping warm the ocean temperature to record-breaking levels.
Our friends at Scripps Institute of Oceanography take note of exactly how warm or cold the water is, and this year they found that the water off of Scripps pier (a mere mile away from our shop) is the warmest they've ever recorded.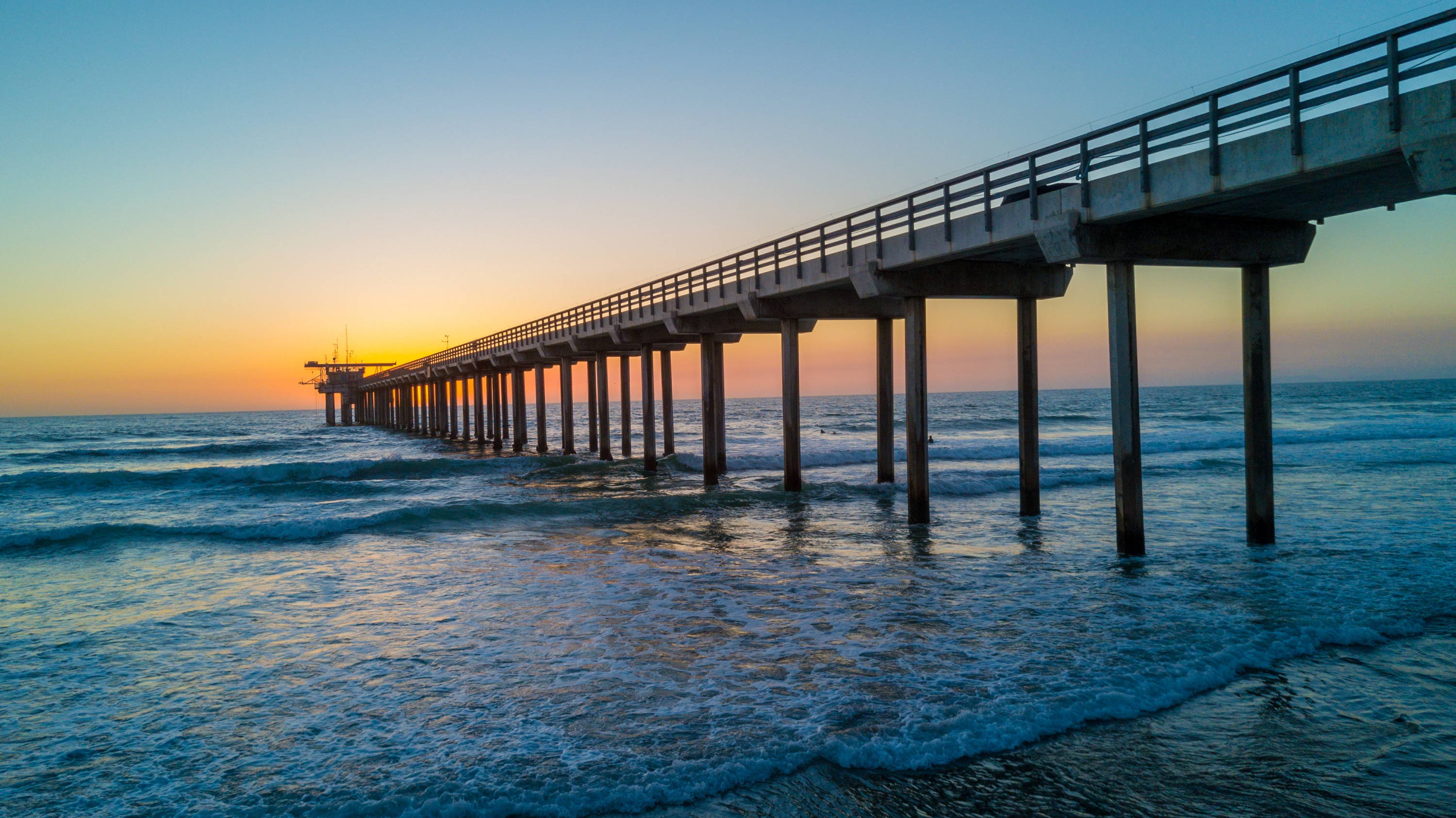 Scripps Pier, where oceanographers take daily samples of the water
These oceanographers have been performing the scientific method of putting their toe in the water to see how it feels for 102 years now, and the San Diego Union Tribune reported that on the first of the month they found that the water reached 78.6 degrees Fahrenheit, beating out the previous record of 78.4 degrees set in 1931.But while we're all splashing around in water similar to Hawaii's with our giant inflatable animals, our friendly neighborhood oceanographers are busy figuring out what's going on.
According to Scripps, water temperatures here in San Diego have been abnormally warm since 2014 due to a "marine heatwave," and continued to heat up after a particularly strong El Nino (a temporary change in ocean temperature around the equator resulting in warm weather on the coast).
Now, according to the National Weather Service a "pesky high pressure system" is sitting on the southwestern United States, which means the next few days will continue to be toasty.
At our shop, everyone's stoked about the water temperature. We even had local news channel ABC 10 come in to hang out, grab a couple interviews, and even go out on a couple of kayaks with us. Check out the segment below:
Credit: ABC 10News (and shoutout to Peter, one of our managers)
Bottom line: grab your swimsuits and snorkels and celebrate the warm water while it lasts - because if I know anything about the Pacific Ocean here in California, it's going to get cold again
Comments (0)
Leave a comment