8 Spots With San Diego's Best Views And Lookout Points

It can be tough for travelers to decide what's worth seeing in California — with all the tech news coming from San Francisco and Silicon Valley, the massive appeal of Hollywood and Disneyland in Los Angeles, and everything else in between (just little places like Yosemite, Mammoth Mountain, Lake Tahoe), our humble home, San Diego, is sometimes overlooked.
But alongside our goals as a company — make fun happen, create cool products, and use business to improve the environment — we also want San Diego to be known as a travel destination well worth the time and effort it takes to get to California's southernmost point. The beauty of our city is the heart of our business; it's the very reason we're able to offer our adventure tours and provides the backdrop and inspiration for our apparel.
All of which to say: we love our city and want you to as well. San Diego has some of the best views in California (which is our biased opinion, but that doesn't mean it's not true), so we're sharing our favorite vistas with you. Use this list as a travel guide if you're visiting, or check our list against your own favorite spots if you're local.
Sometimes the best view is just down the street, especially if you're in La Jolla, San Diego's charming beach community. This is the home of our flagship shop, where all the magic happens, and just up the road is the famous La Jolla Cove — a small beach area surrounded by cliffs which boasts a beautiful view of the neighboring cliffs and hosts a colony of California Sea Lions, which means you can make a new friend while you take in the sunset.
Local tip: La Jolla gets pretty busy in the summertime, especially on the weekends. Our recommendation is to explore the area in the evening on a weekday, or stop by in the offseason.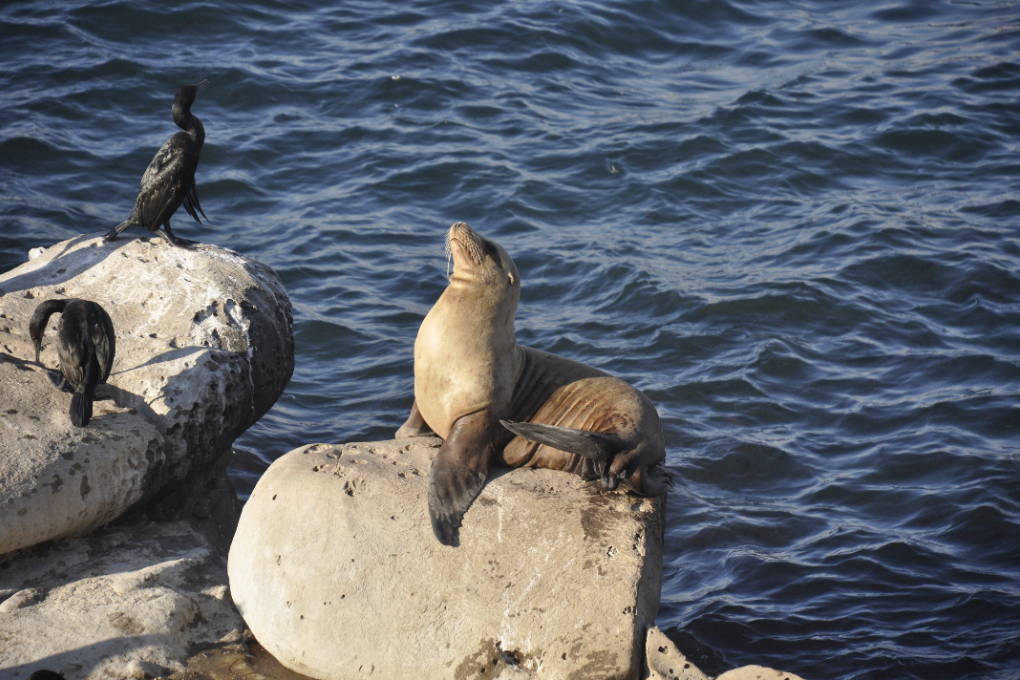 A little ways north of our shop is Torrey Pines, a coastal state park and community well known for it's world class golf course (it hosted the 2008 U.S. Open) and picturesque hiking trails. While both the golf course and trails have views well worth writing home about, just a little south is the Torrey Pines Gliderport, a city-owned aviation site where paragliders and hang-gliders can launch off the cliffs to the beaches below. It's a magical spot to take in the scenery and watch San Diego's finest soar through the sky.
Local tip: There's a massive parking lot in front of the gliderport that's free all day, so parking is almost always easy to find.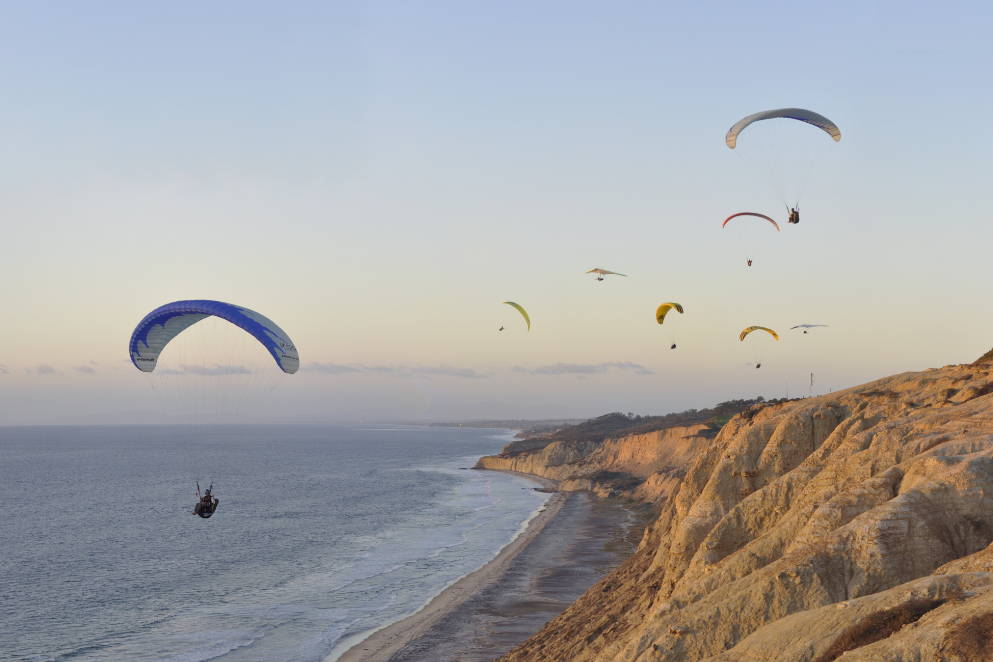 Also within La Jolla, Mount Soledad is a small mountain with a veterans memorial in the form of a giant cross at it's peak. The memorial offers an expansive, panoramic view of San Diego and is easily accessible by car. It's an iconic San Diego spot, partially due to the massive controversy over the constitutionality of the cross — it went to the Supreme Court twice!
Local Tip: Parking is easy, although the road from Pacific Beach to Mount Soledad is a popular cycling path if that's your thing.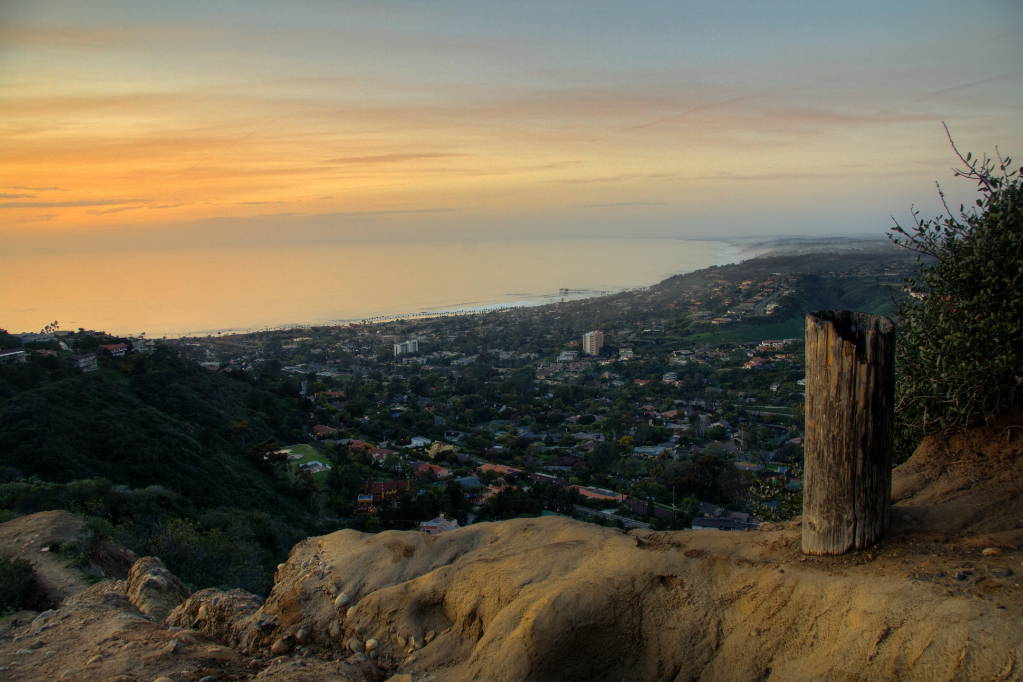 With sheer cliffs bordering the ocean, several decent surf spots, and coastal trails along the bluffs, Sunset Cliffs is one of San Diego's most picturesque neighborhoods. As the name suggests, it's a popular spot to catch the sunset, although the beaches below are also a great place to hang out if you're looking for something a little more secluded than some of our busier beaches.
Local tip: The cliffs are mostly unfenced, so watch your step as you explore the area. There are also a few spots where locals like to jump off the cliffs into the ocean, but be careful if you join: it's technically illegal and there are lots of sharp rocks hiding in the water.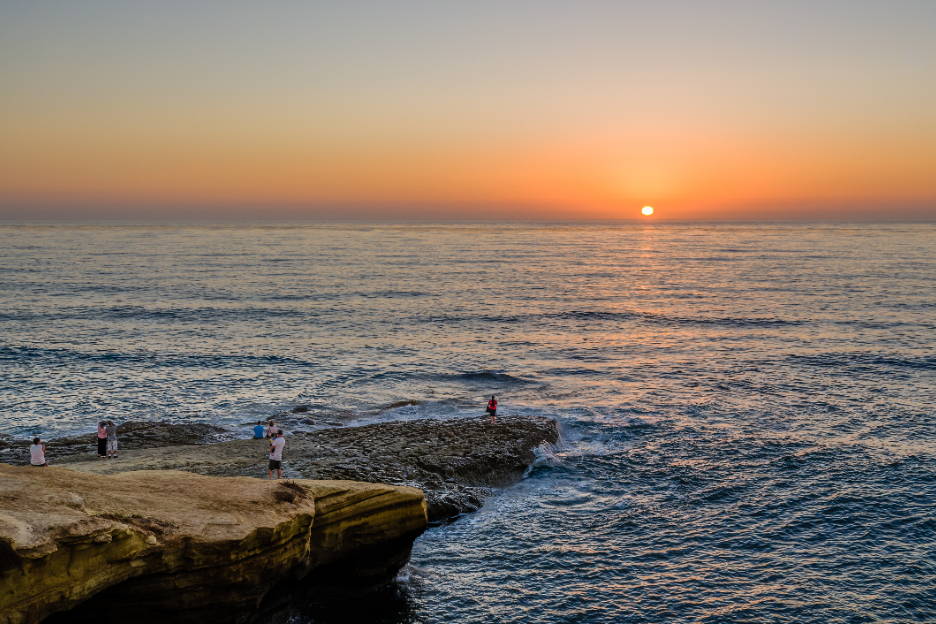 If you've ever searched Google Images for "downtown San Diego", then you've seen the view of the San Diego cityscape lit up, standing tall and bright in front of the water. Those photos were taken from Coronado, a small city on a peninsula in the San Diego Bay, just west of downtown. The peninsula's ferry landing leads into a waterfront park with restaurants, shops, a beach, and the same incredible view of the city that photographers love, making it an ideal place to spend the day. The view is especially impressive in the evening, when the city turns on it's colorful lights and they dance off the water.
Local tip: The best way to get to the ferry landing? The ferry! The ride is about 15 minutes, and it costs $4.75 each way. It operates regularly from downtown to Coronado from early morning until just before 10:00.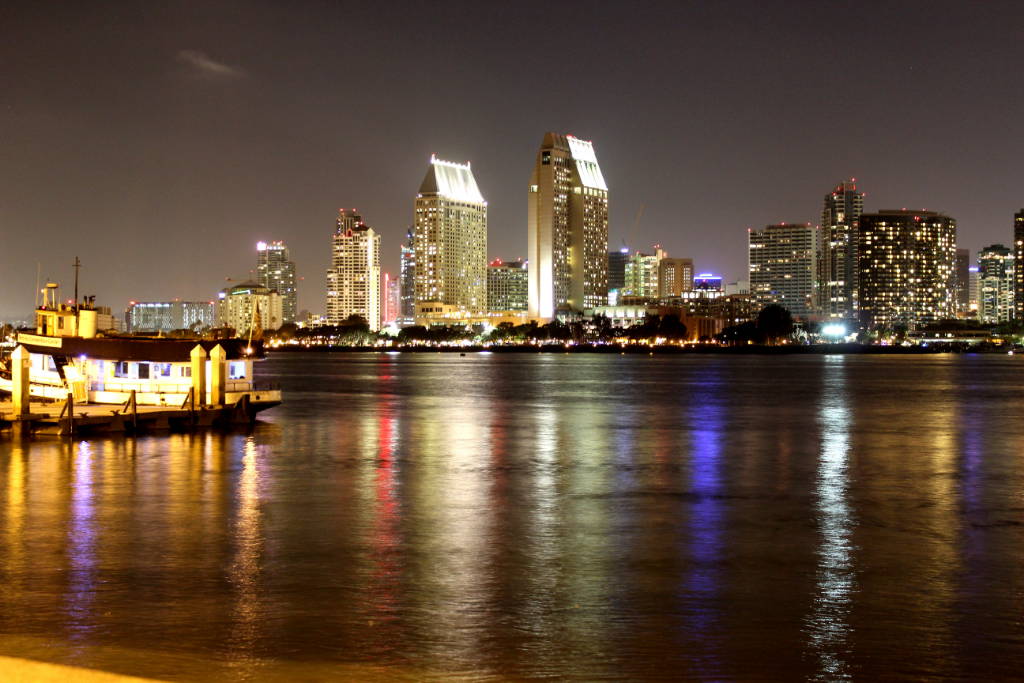 Find inner peace and awesome views nestled within one of San Diego's best kept gardens. Located on the cliffs of Encinitas, a coastal city in North County, the Meditation Gardens are part of the Self-Realization Fellowship Temple grounds. It's the perfect spot for thoughtful stroll through lush greenery, and has lots of benches facing the ocean view.
Local tip: Just across the street is Swami's Cafe, a locally loved restaurant well known for it's breakfast and açaí bowls, making it a perfect place to stop by before or after your garden stroll.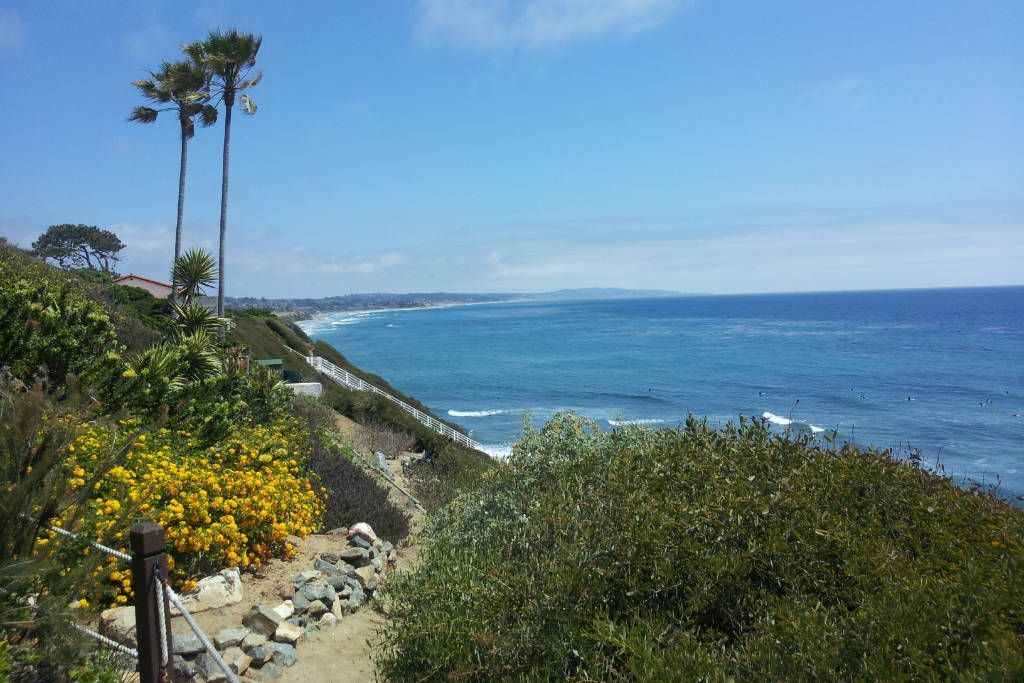 If you're willing to put in a little effort for your view, head east to one of San Diego's most visited hiking trails, an easy path up Cowles Mountain. The views are scenic along the way, the trail has a desert charm to it, and the peak offers the highest point in San Diego. On a clear day you can see all of San Diego county and even peek into Mexico.
Local tip: The trail gets busy on the weekends, so aim for a weekday or go early in the morning if Saturday or Sunday are the only days that work. The dedicated parking lot is small, so you might have to park down the road and walk a few minutes.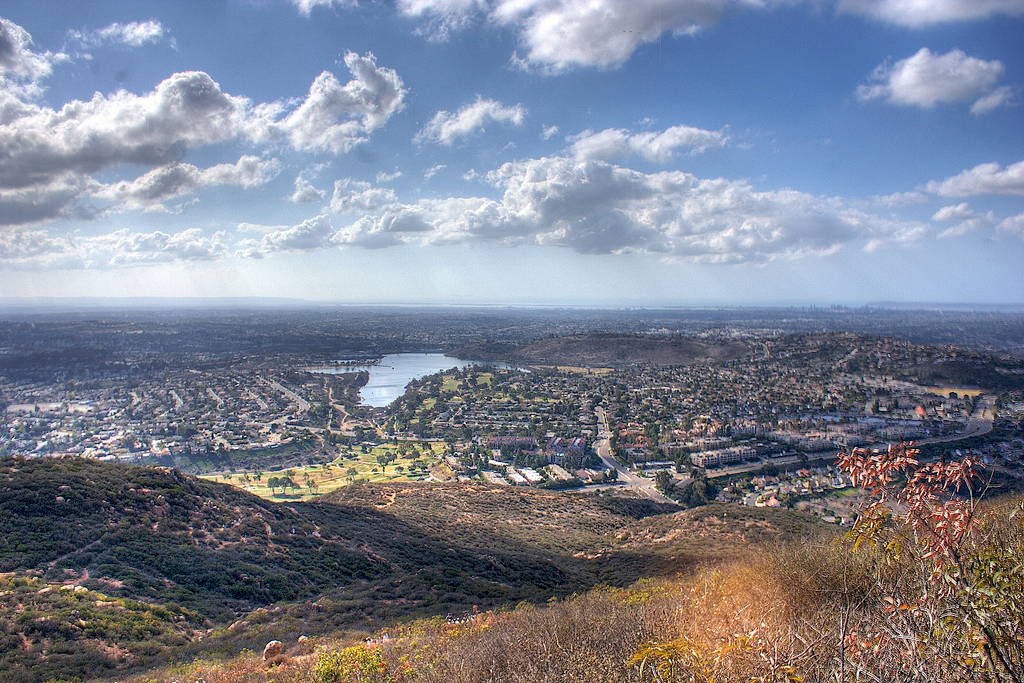 Julian is a small city in the outermost part of San Diego County, known for it's small-town country feel and fresh baked pies. But just a few miles from the sleepy town is the Cuyamaca Rancho State Park, home to several hiking trails with some awesome vistas. We recommend Stonewall Peak, which has a trail that leads up a small mountain via a series of moderate switchbacks. After a 30 minute hike you'll arrive at a staircase leading you to the very top, where a breathtaking view awaits.
Local tip: Go as early as you can manage — the view during sunrise is spectacular, plus you'll avoid the midday heat and the crowds. Parking is at the campground just next to the trailhead and costs $10.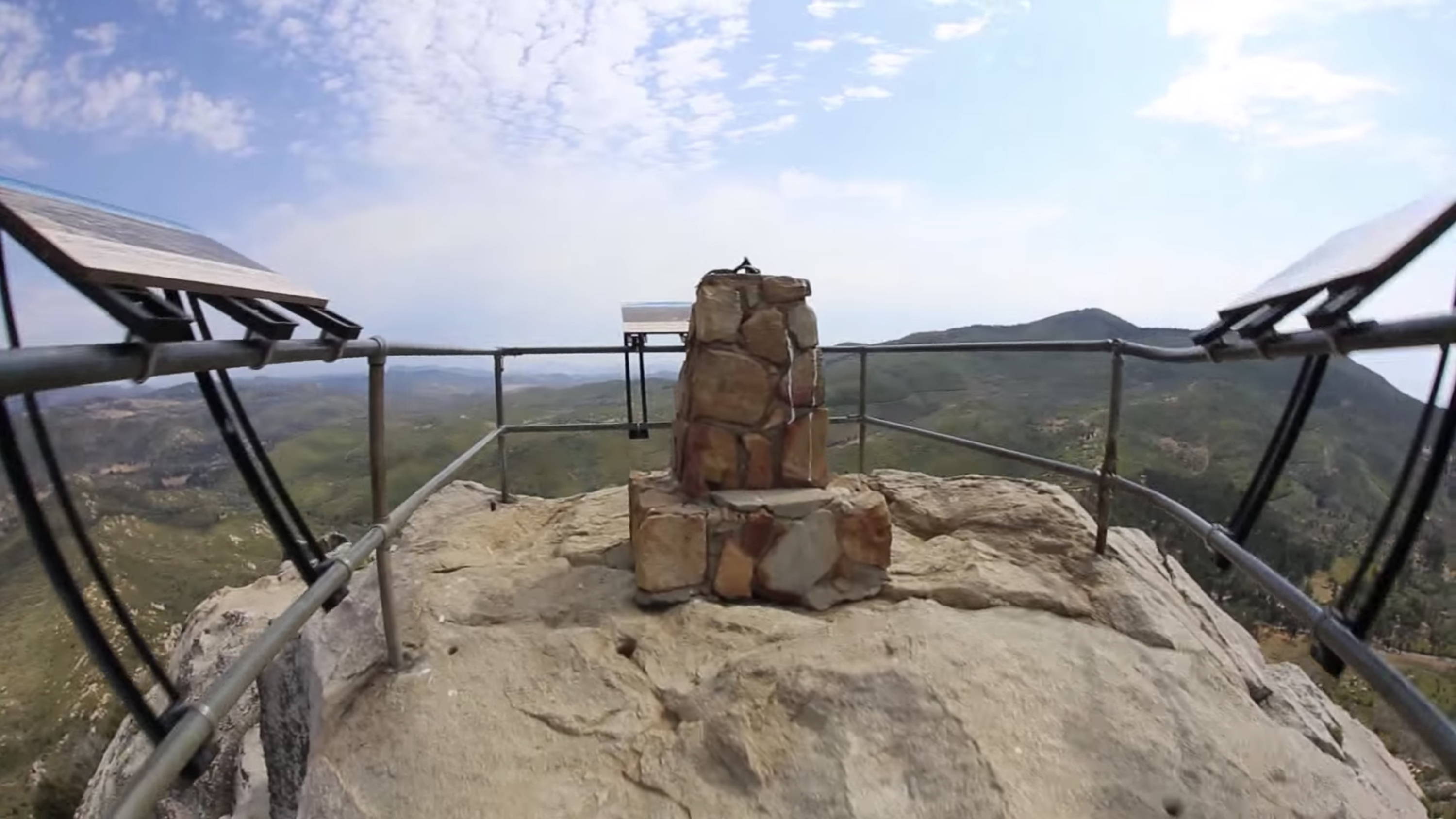 Photo taken from youtube: https://bit.ly/FcJ6g3
Where's your favorite viewpoint? Whether it's here in San Diego or from your hometown, let us know in the comments below!
I guess that will summit all up...
Comments (0)
Leave a comment