How Two Beach Bums Started a Successful Lifestyle Company

It all began with a few kayaks and an old pickup truck.
When the recession struck in 2008, Michael Samer and Christopher Lynch quickly discovered that they didn't have a ton of career options, especially for graduates fresh out of college. What they did have was the beach, an unemployed status, a lot of time and nothing to lose.
These humble beginnings are the origins of Everyday California. It was a little adventure company run out of a storage shed in La Jolla by a couple of beach bums with a big idea: share the California lifestyle with the world.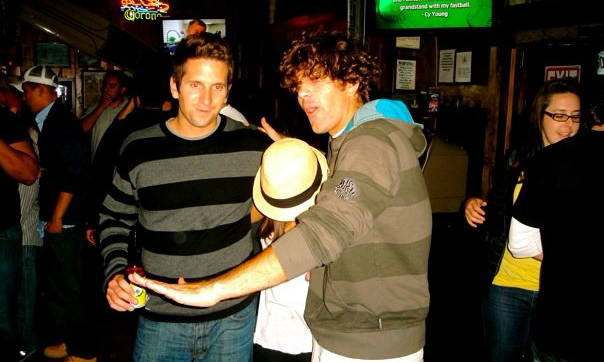 The original beach bums, Michael Samer (left) and Chris Lynch (right)
Compared to today, the image is comical - the first iteration was a small crew organizing and leading tours, cleaning gear and scheduling more tours on a cell phone whenever they had a free moment. At times it was brutal, but they soon realized something special was happening.
Things went quick. The storage unit was replaced by a shop, a few more people joined the crew, they got some more gear and started looking like a real business. This was the big-leagues, they thought. This was success.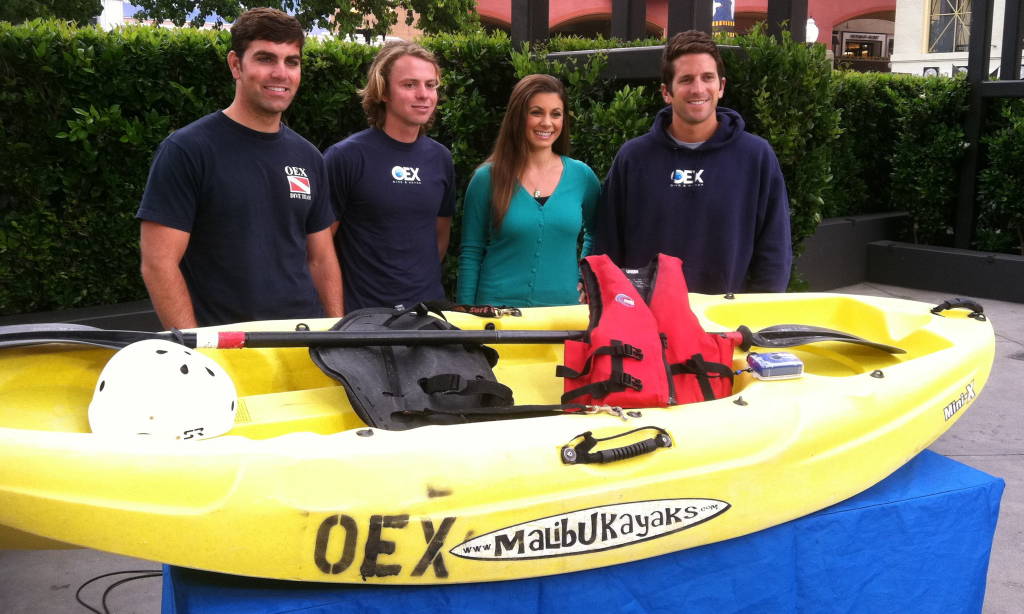 Big-league success for the salty crew
But in time, they outgrew the first shop and found a bigger space. And then they outgrew the second shop. And the third. Now the location now is bigger and better than it's ever been.
All the while something else was in development. There was another unique opportunity - visitors from all over the world were visiting the shop and getting a taste of the California people know and love. Mike and Chris wanted to leave them with more than just a great memory, something tangible as well.
This was the full realization of Everyday California's growth. It's transformed from an adventure company into a full-blown lifestyle brand, making waves in the community and spreading good vibes across the globe through an awesome selection of California designed apparel.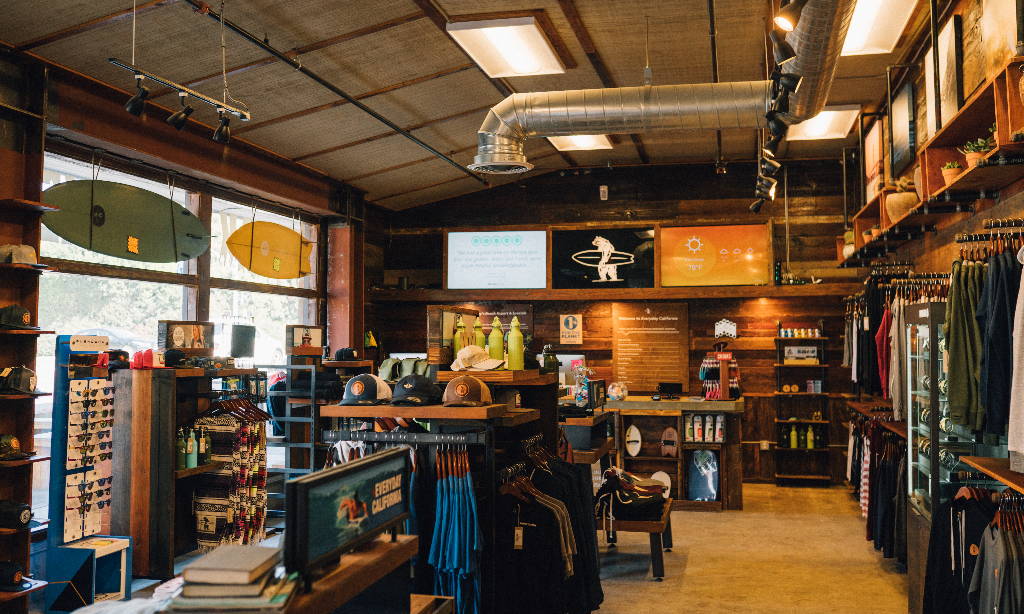 The current Everyday California shop in La Jolla, CA
This is the Everyday California of today. It stands for all things CA: from North to South, from massive forests full of towering Sequoias to rocky beaches with walking access only, from the tech giants in Silicon valley to mom and-pop stores selling overstuffed sandwiches down the street from our shop.
We hope you'll join us in our mission to share California with the rest of the world.
Get classy with some beach bum gear
Comments (0)
Leave a comment