How To Dive & Snorkel Underwater
Let's get the most fundamental thing out of the way first: Can you go snorkeling underwater?
If you learn to hold your breath evenly, close your lips, exhale to relieve the pressure in your ears, and use a snorkel, you can snorkel underwater.
Traditional vs. Full-Face Snorkel Masks

First, you'll need to choose a snorkel mask, and you have two main options: a half-face mask that protects your eyes and nose and a full-face mask that conceals your entire face save for your eyes and nose.
The full-face snorkel mask is a fascinating innovation that has recently been introduced. The integrated snorkel atop has a one-way valve to keep water out while letting you breathe, and the vast dome that covers your whole face gives you an excellent field of vision.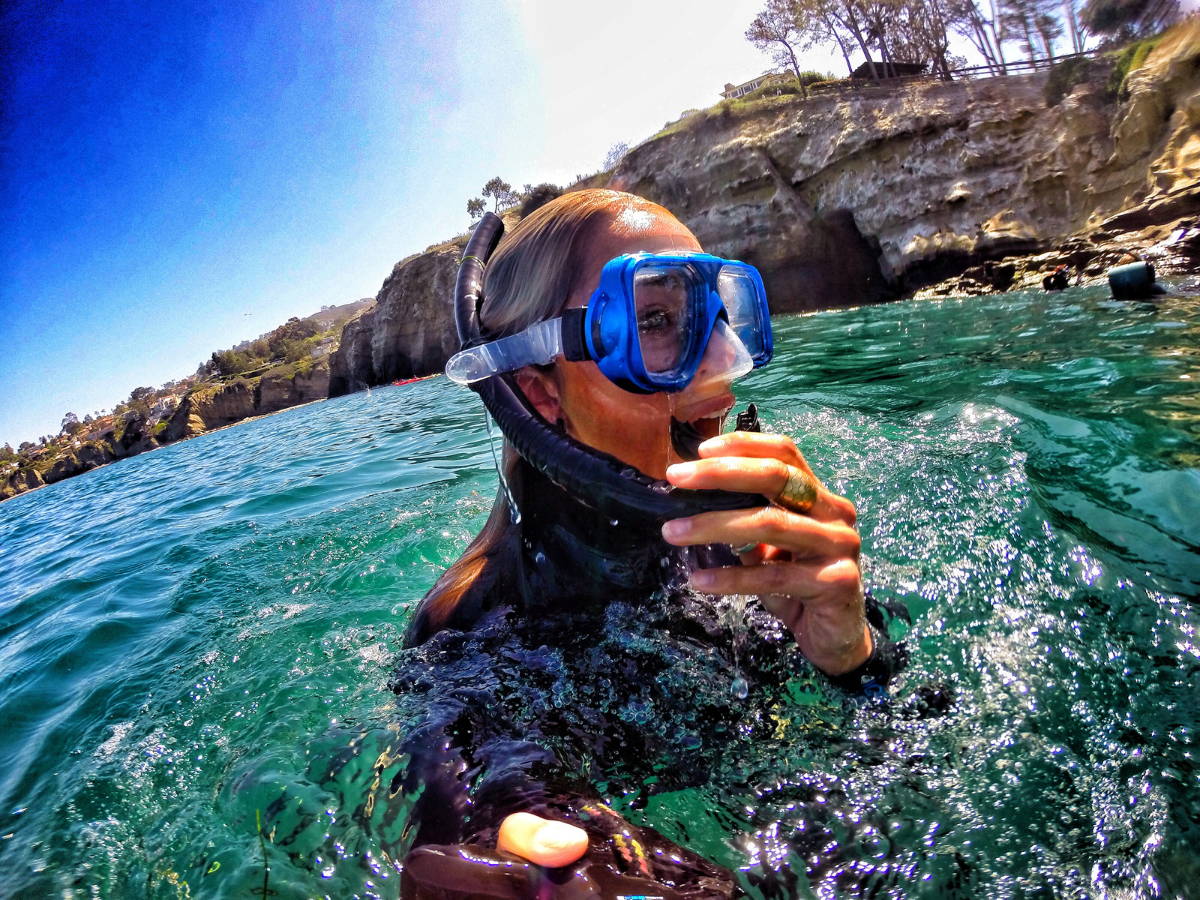 Wet Snorkels vs. Dry Snorkels vs. Semi-Dry Snorkels

Now that we know what kind of mask we want, we can discuss snorkels. After all, we must take a moment to catch our breath.
The first snorkel was a simple open tube that linked your mouth to the air above the water (also called a wet snorkel). However, dry snorkels and semi-dry snorkels have recently entered the market.
Unless you are an experienced diver, I recommend using a typical wet snorkel unless you have been snorkeling for a long time and are incredibly comfortable with it. Finally, dry or semi-dry snorkels are preferable for most people.
Clearly, this is the simple one. Fins or flippers are not essential for snorkeling, although they are pretty beneficial. They help you get to a higher altitude faster, stay there for longer, and get to the surface of the air faster.
Get some and put them to good use if you can. If not, it's not the end of the world; you'll have to put in a bit more effort to propel yourself down and back up.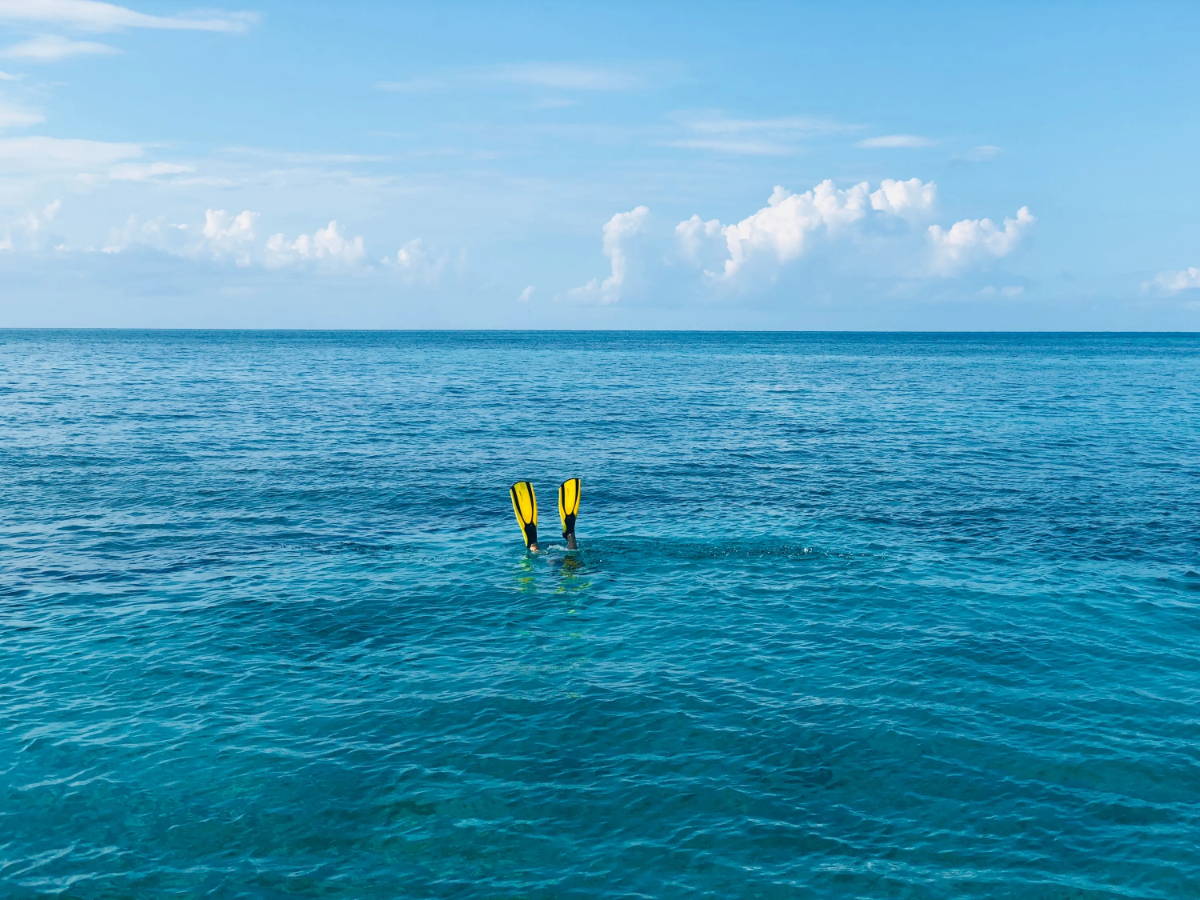 To acquire enough oxygen when snorkeling, you'll need to practice deep breathing. If you breathe deeply while using a snorkel, you can be confident that every bit of air in the tube will be replaced with fresh air with every breath.
Snorkeling can cause mild weariness, dizziness, and headaches in some people. This is probably because they breathe in and out quickly, which lets "stale air" with more carbon dioxide build up in the tube.
Holding one's breath while snorkeling is dangerous and should only be done while diving. However, if you're just starting out in snorkeling, we wouldn't recommend using this approach.
When breathing via a snorkel, be sure to take long breaths to ensure that the air in the tube is being completely exchanged.

If you're snorkeling, maintain your mask and fins above water by streamlining your body and looking down and ahead.

One must train themselves to breathe "around" the water in the snorkel tank.

Get in the habit of repeatedly filling and cleaning your snorkel.

Altering your breathing pattern can help you gain mastery of your buoyancy (not through holding one's breath)

Don't swim using your arms as your primary means of balance in the water.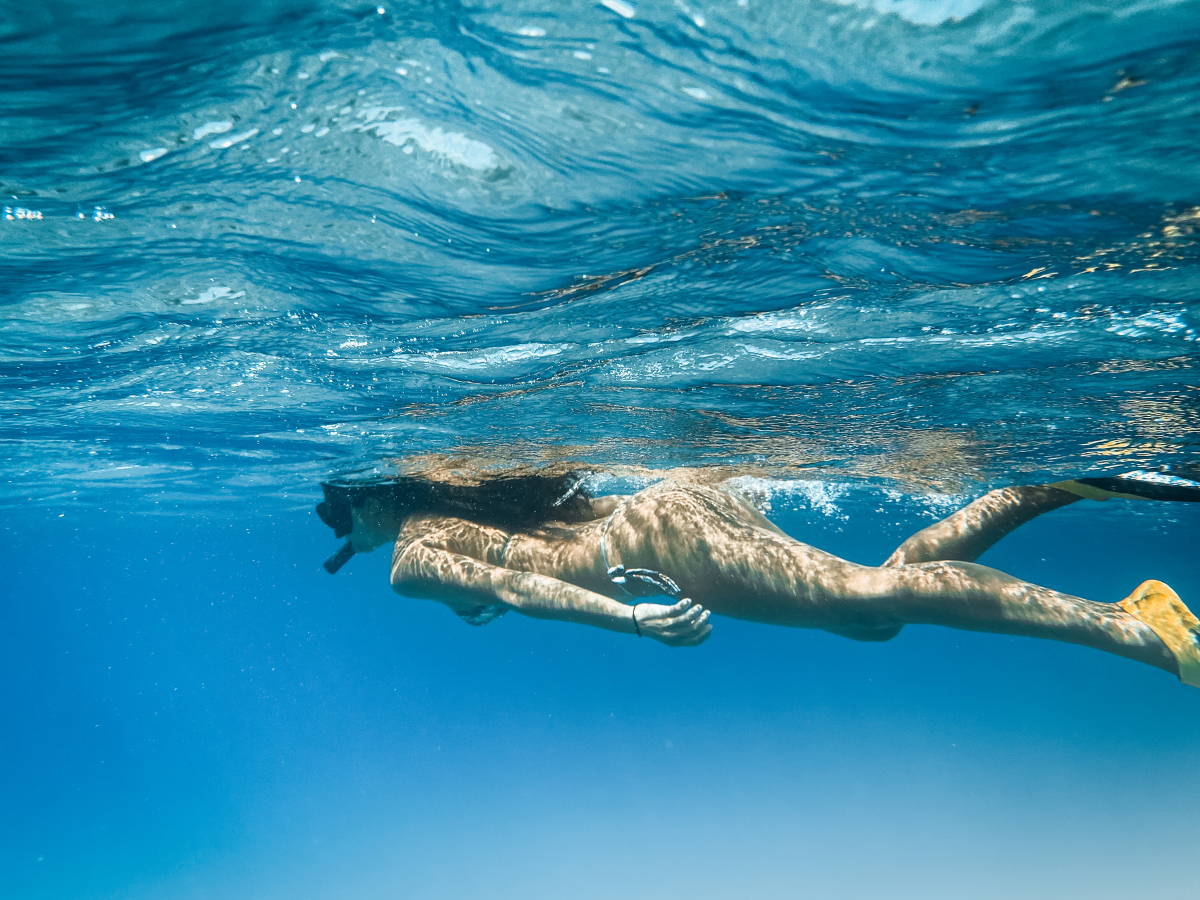 Diving is an activity that can be enjoyed in various ways and locations. Perhaps your first experience was in a swimming pool with dive goggles, or you've already accumulated hours of diving time under the sea.
At any level of diving, there are plenty of things to think about when getting ready to plunge into the water again. There are many different diving activities, each with its own challenges and risks.
Learning how to dive deeper is one such area that can offer even more enjoyment from this pastime. Whether you're a certified diver or just thinking about taking up diving as a recreational activity, here are some tips on how you can get deeper when diving.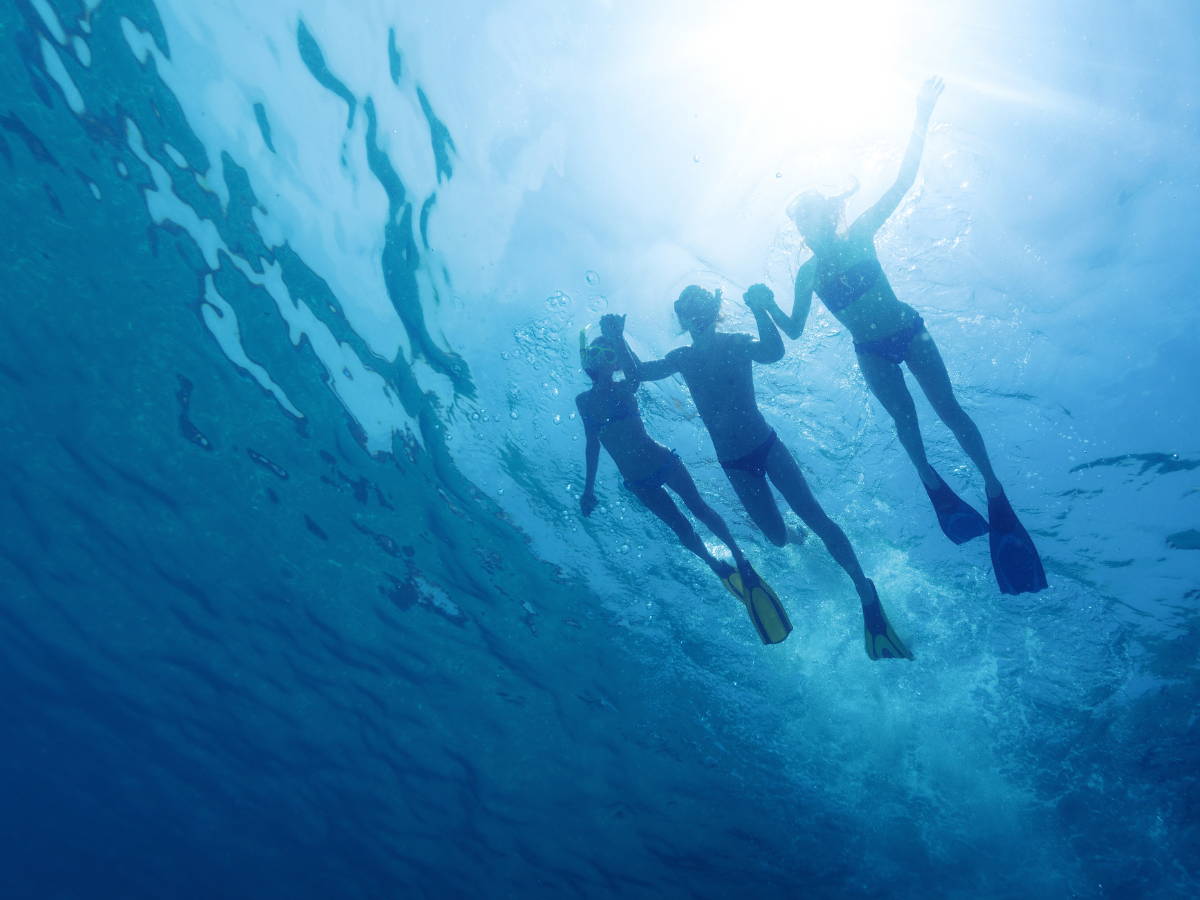 Be Familiar With Where You are Snorkeling
Snorkeling is an activity that the majority of people only do on tropical holidays. However, despite the spectacular vistas, you might need to learn what lies beneath the sea or how the ocean responds to local weather patterns.
Spend time researching the area you'll be snorkeling in if you know you'll visit a specific island or nation. It can help you avoid danger, and you might learn helpful information to enhance your snorkeling adventure.
Practice in Shallow Water to Get Used to the Area and Your Equipment
If you've been out of practice with your snorkeling gear for a while, it's a good idea to take some time in shallow water to reacquaint yourself with the equipment and perfect your technique before venturing into deeper water.
You can practice your moves until you have mastered them, which will allow you to finally relax and enjoy your time underwater.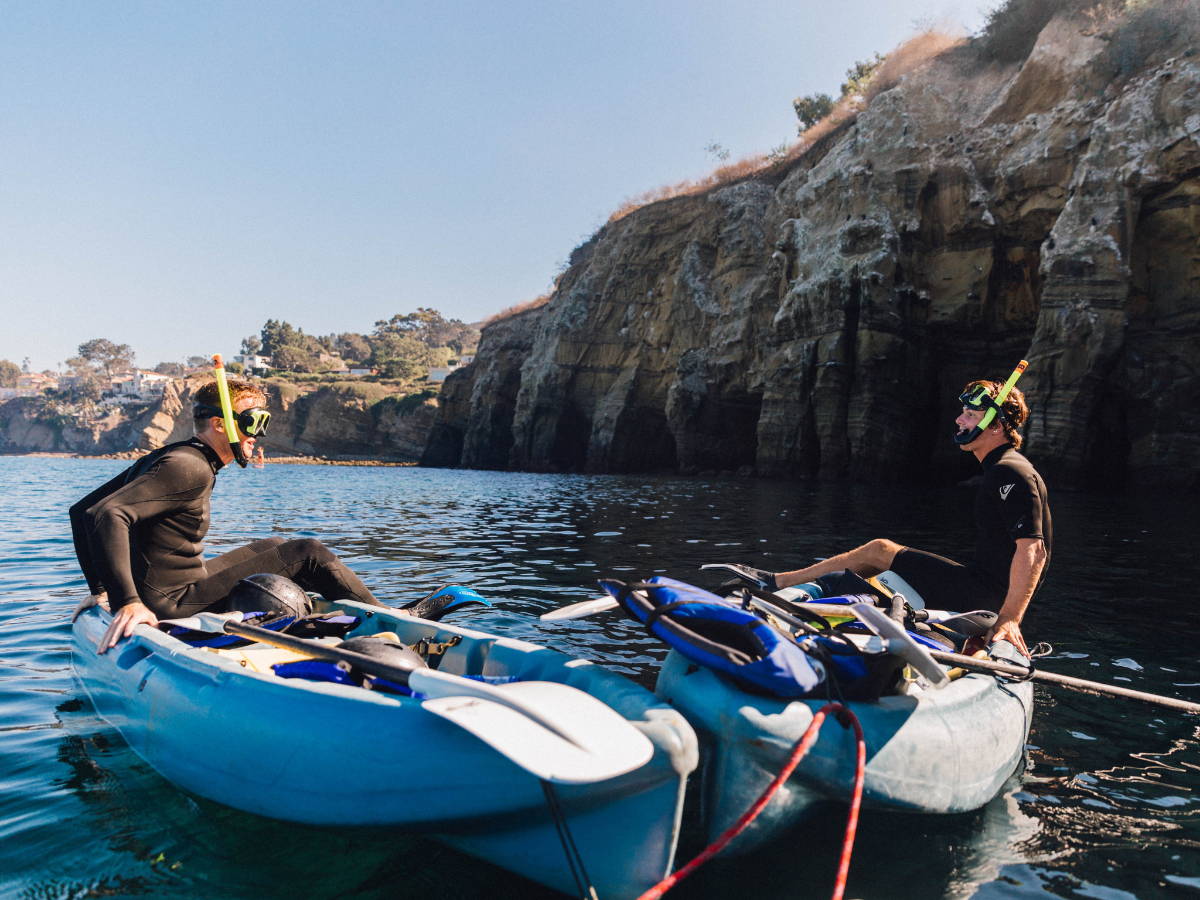 Try to Stay as Relaxed and Focused as Possible
Once you've made it into the water, several considerations exist. You have to think about a lot of things, like how you're breathing, how long you've been underwater, and where you are.
Maintaining calm and getting into a routine of what must be done is the surest way to get everything done on time. Before venturing into open water or diving below the surface, it is essential to spend some time in the pool to get into the groove.
Learn How to Read the Ocean
Although it may seem strange, numerous individuals who snorkel or dive can read the ocean. If you want to know what weather is on the horizon, look to the ocean.
The vast majority of surfers had this skill down pat before they ever went on a board, but snorkelers may also find it useful. If you're swimming in open water like the ocean, you need to pay attention to the wind, tide, and surf.
You Need to Be a Strong Swimmer
First and foremost, if you wish to snorkel in deeper water, you must be a strong swimmer. You'll need the ability to swim without the aid of a flotation device if you want to go diving to observe some things down there.

You'll need the ability to swim without a flotation device if you want to go diving to observe some things down there. If you know how to swim well, you probably also know how to breathe well enough to get back to the surface in time to take your next breath.
With the mountains on one side of the road and the vast Pacific Ocean on the other, California is the mega hotspot for beach camping.
The scenery is so majestic that people come from all over the world to enjoy the view.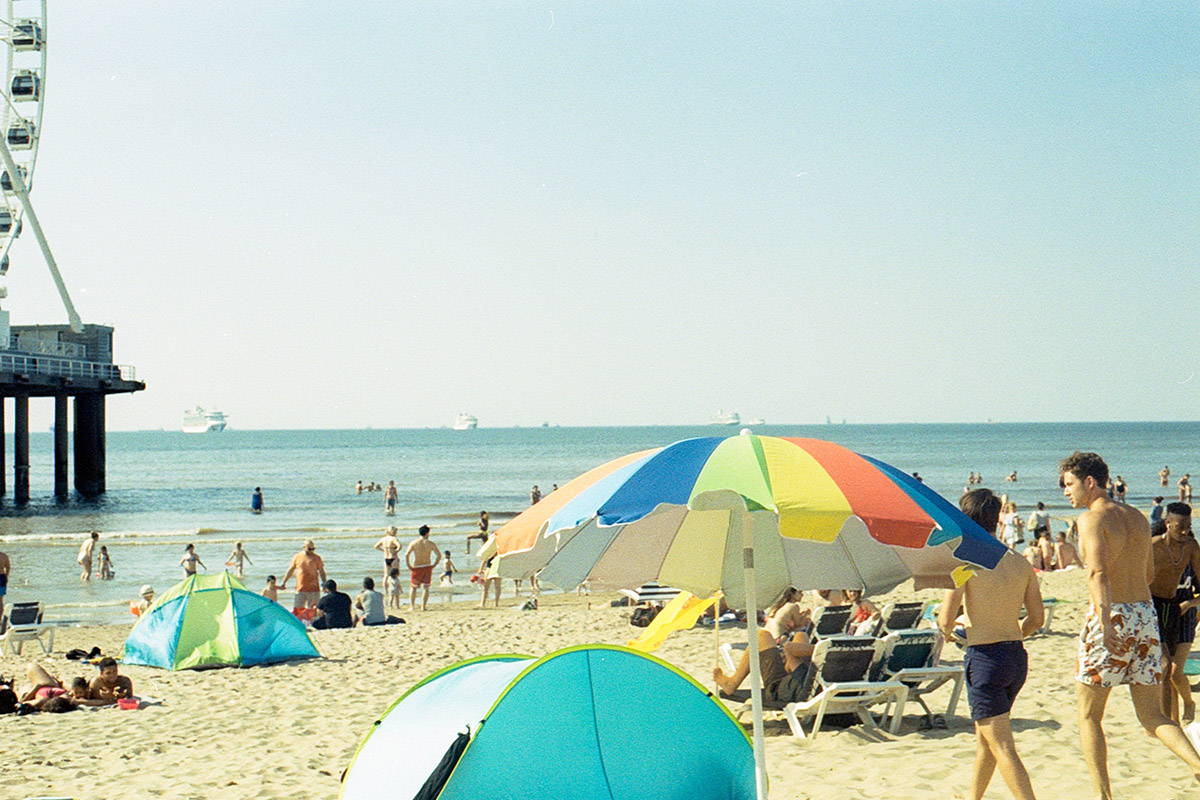 Glamping, Camping, and More, Oh My!
From RV camping (or glamping) to popping a tent up along the ocean front, you have options. This list will help you plan your beach camping in California trip.
Camping Along the Pacific Coast Highway
No visit to California is complete if you don't explore Highway 1, better known as the Pacific Coast Highway.
The winding stretch of road is the perfect path to dozens of beach campgrounds and mountain trailheads.
There are plenty of places for tent camping if you pull into a parking area and hike up the sand dunes.
If you're looking for a private campground or state park, try these surefire winners for your beach camping spot.
State Park and National Forest Options
State beaches are preferred by a lot of tent campers and RVers. They're full of hiking trails, almost always have a picnic table nearby, and are close to a gorgeous, accessible sandy beach.
Regular campers know the value of having a dump station on-site, too. These places typically include access.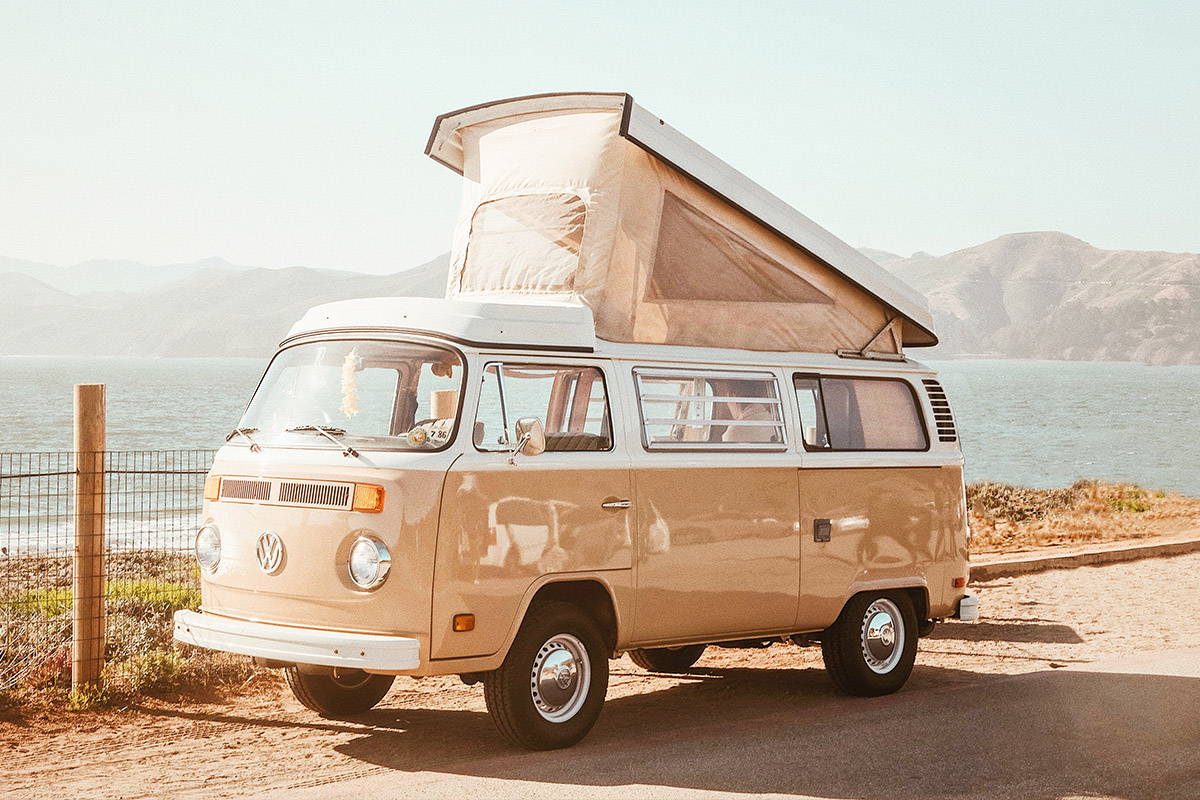 Scenic Tent and RV Beach Campgrounds
Along the PCH, check out these beach camping sites.
Point Mugu State Park, tucked into the Santa Monica Mountains. RVs and tents are allowed at Thornhill Broome and Sycamore Canyon Campground.
These are great options for beach camping in California if you're looking for something near LAX Airport.
Crystal Cove State Park in Orange County, home to 3.2 miles of beach and wide-open spaces. The campgrounds have easy access off of Highway 1, nestled between Corona del Mar and Laguna Beach.
Primitive campers can access their tent sites at Moro Campground by hiking a few miles down a trail.
Picnic tables are free for everyone, and concession stands at these beach campgrounds are open. Huntington Beach is just a short walk away.
Kirk Creek Campground is on the top RV parks list due to its incredible views of Big Sur. The campground sits on the cliff overlooking the seaside.
Its location in the Los Padres National Forest south of the San Francisco Bay area makes it one of California's most coveted beach campgrounds.
Patrick's Point State Park, officially named Sue-meg State Park, is in northern California.
If you want to do some tent camping or immerse yourself in nature, come here.
You'll be surrounded by redwoods as you enjoy the surf fishing and world-renowned scenery.
Santa Monica Bay in Southern California hosts Dockweiler State Beach for RV beach camping.
If you stay here, you'll find plenty of walking, biking, swimming, and evening beach activities.
Free Camping on the Beach
If there's anything better than camping for free along the breathtaking Pacific Ocean, we haven't found it. These primitive campgrounds are amenity-free or low.
You'll find at least a dump station nearby. Anyway, nature's beauty is best enjoyed without distractions.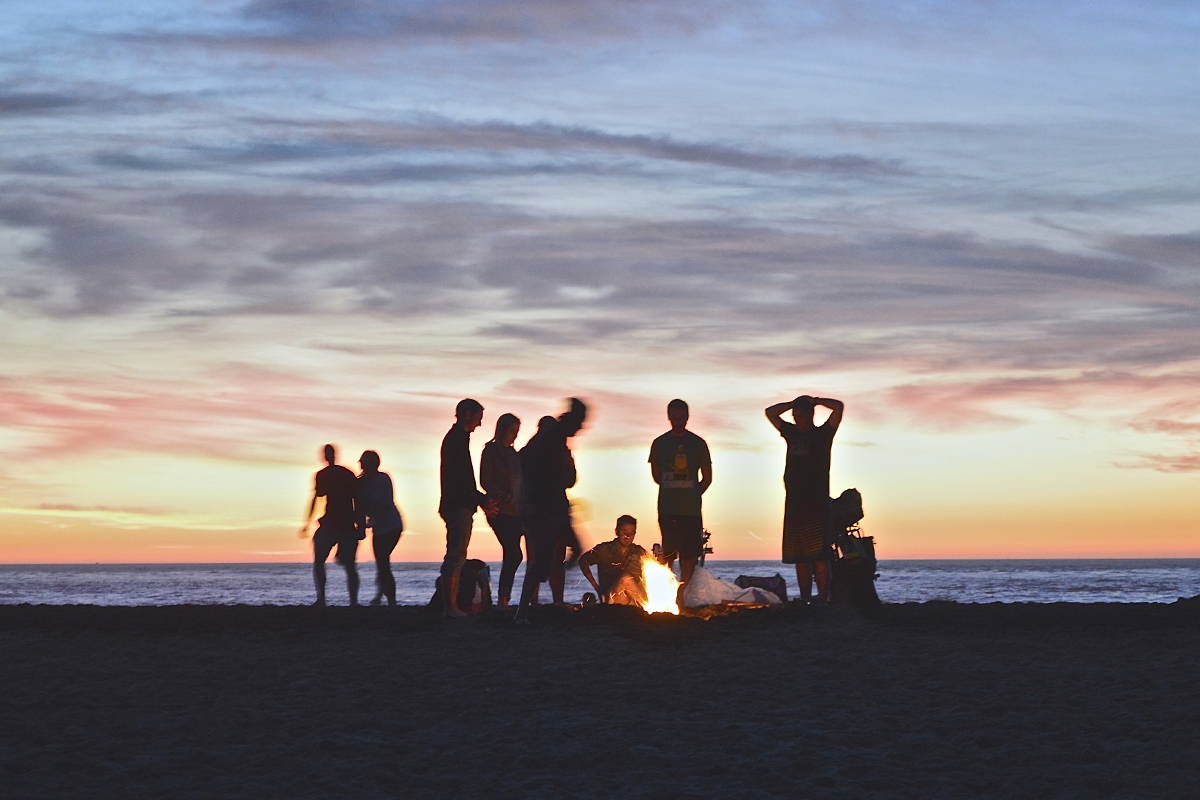 Free (or Really Cheap) California Beach Camping
For the best beach camping on a budget, these are the places to go:
Sequoia National Forest, north in the Golden State. It's first-come, first-served. Plan ahead before you go.

San Diego County hosts Blair Valley, a primitive camping ground well off the beaten path. It's an excellent choice for tenters heading to or from Joshua Tree National Park.

Abbott Creek Camping Area, also near the Sequoia National Forest, is the place to go if you want to drive your OHV without restrictions.
Because so many off-roaders use this California beach for fun, it's not for those looking for a quiet getaway.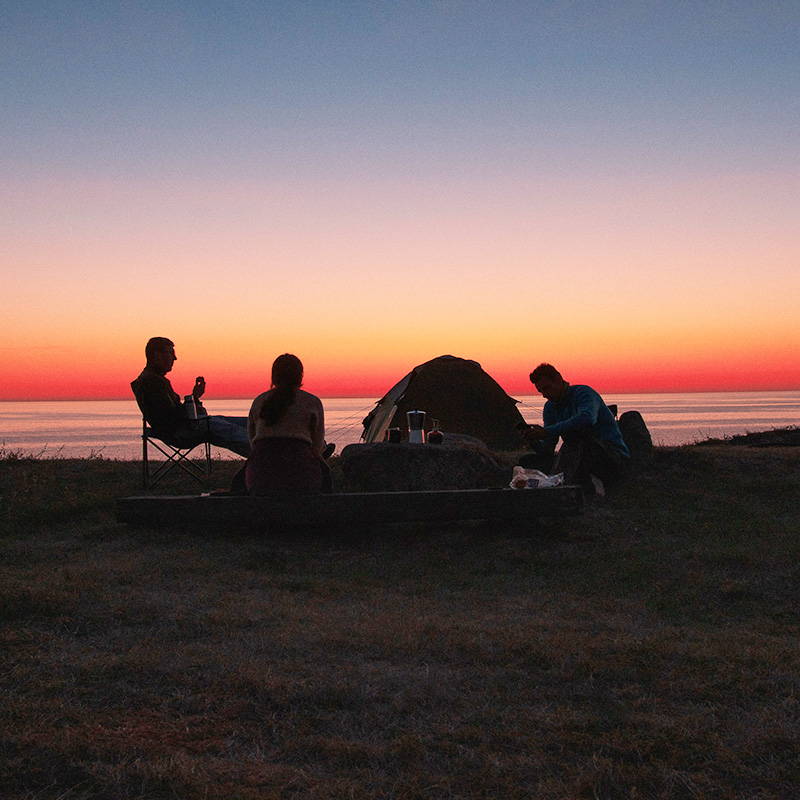 Free Lakeside Camping (It's kind of a Beach)
Southern California has the highest-rated free camping site, Alabama Hills Recreation Area. Tucked between the desert and the mountains, the views are impossible to beat.
Campers must be 100% self-contained in this primitive spot. The reason it makes it to the list here is the inclusion of Cottonwood Lakes.
You might not get to see the Pacific, but the rest of the views are totally worth the stay. (Plus, free.)
Other Top California Beach Camping Places
RV camping, tent popups, and anything in between can be done at a California state park or private campground. The key is to find one where you want to visit.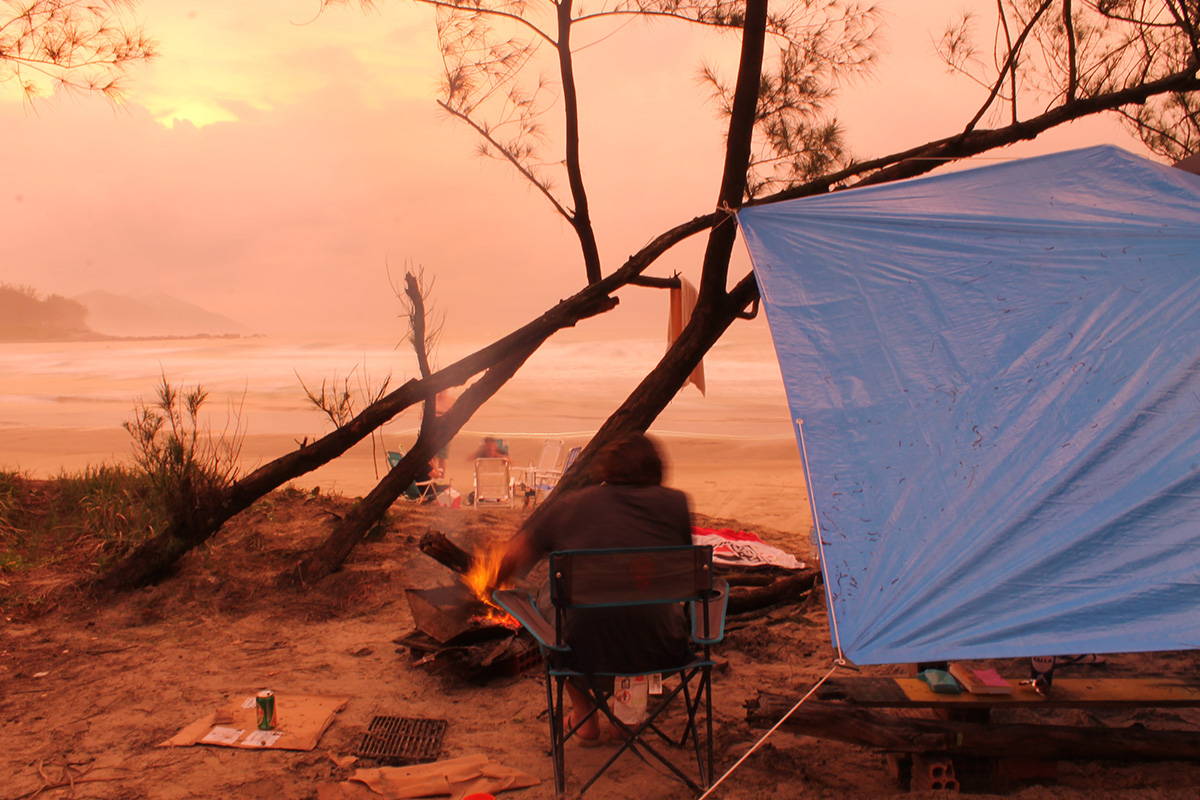 A Campground That's Just Right
From fishing to exploring, there's truly something for everyone at the beach campgrounds. If you haven't seen one for you yet, some (or all) of these might get your attention.
15 More Popular California Beach Spots
From Long Beach to Monterey Bay, these 15 sites are sure to please:
San Clemente State Beach - Halfway between Los Angeles and San Diego, San Clemente State Beach sits on a bluff over the ocean.
Full hook-ups and amenities are included in your stay.
North Beach Campground - Off Pismo State Beach, this campground is designed for public attractions.
Shops, dining, and OHV rentals are available nearby.
South Carlsbad State Beach - Located in San Diego, the beach is the go-to place for tourists and residents. Swimming, surfing, fishing, and more are enjoyed.
The bluff-top campground is always full and fun.
Doheny State Beach Doheny - Doheny State Beach is one of the most popular places to enjoy the water in Cali.
Found in Dana Point, it's not the city that attracts people, but nearly one million visitors come to see the sands every year. Many of them stay in the campgrounds nearby.
Newport Beach - Ten miles of coastline bring in swimmers and surfers from around the world.
Also designed for tourism, you'll find plenty of shopping, restaurants, and activities close to your campground at this California beach.
San Elijo State Beach - Situated on the coast of San Diego, this beach is known for its natural reef.
Snorkelers and surfers love the area, but it's not so populated that you can't get the peace and quiet you want.
San Onofre State Beach - From RV campers to bicyclists, this beach has something for everyone.
Bird enthusiasts love the aerial wildlife, sunbathers adorn the beaches, and surfers hit the waves. More than 2.5 million visitors come every year to enjoy this San Clemente beach.
Doran Regional Park - Bodega Bay hosts Doran Regional Park, which sits on the California Beach of the city's name.
It's mostly a camping destination, and RVs are allowed.
New Brighton State Beach - If your goal is to find a natural respite from the world, you found it in New Brighton, near Santa Cruz.
Although it's a popular destination, the Pacific Migrations Visitor Center on-site ensures that the wildlife and land are preserved safely. Views of Monterey Bay are so incredible, they draw people from around the globe.
Leo Carrillo State Park - A California beach full of caves and tide pools, Leo Carrillo is an explorer's paradise.
Located north of Santa Monica, the park has extensive history and culture tied to it.
Sonoma Coast State Park - Near the California beach of Bodega Bay, this park is the only one that is located by the Russian River.
You'll find swimmers, campers, hikers, and horseback riders abound here.
Refugio State Beach - A short half-hour from Santa Barbara, this state beach is popular for fishing, hiking, and picnicking. Lifeguards are on the premises most of the year.

San Diego's Mission Bay - Mission Beach hosts the newly built Mission Bay. The California beach attraction has a boardwalk feel to it, aiming to attract tourists.
Camping, fishing, swimming, and other activities are also permitted.
Silver Strand State Beach - South Bay San Diego is full of incredible views, like those found at this beach and campsite.
Clamming, shell collecting, kayaking, boating, and more are part of the experience.
Morro Strand State Beach - The coastal lines along the park create the perfect atmosphere for picnics, windsurfing, and the old-fashioned tradition of flying a kite.
Three miles of beach are connected by entrances.
There's a Beach for You in California
No matter what your goal is for your camping destination, there's a beach waiting for you.
California is a massive state, so whether you want to stay in Santa Cruz or hit the top of the border, you'll find scenery that you'll never forget.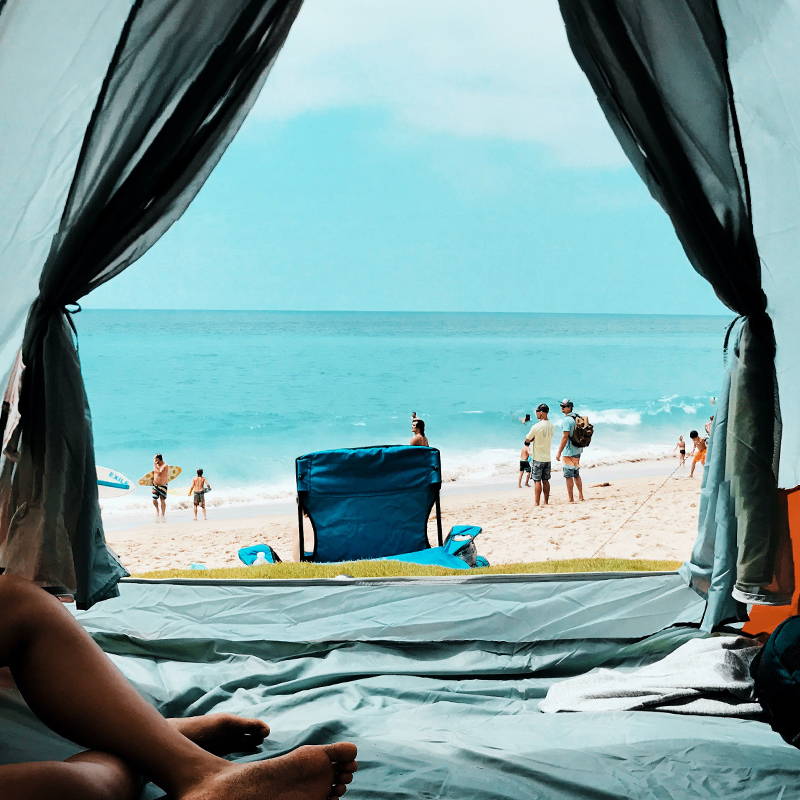 You'll find more places, like El Capitan State Beach, Sunset State Beach, and La Selva Beach, if you drive toward the ocean. Planning ahead ensures you have a place to camp for the night, though!
Comments (0)
Leave a comment