OUR STORY
2008 and the great recession was the best thing that ever happened to us. We lost all "hope" of finding a career out of college and ended up unemployed and on the beach. With nothing to lose, we took a leap of faith and started a small ocean adventure company.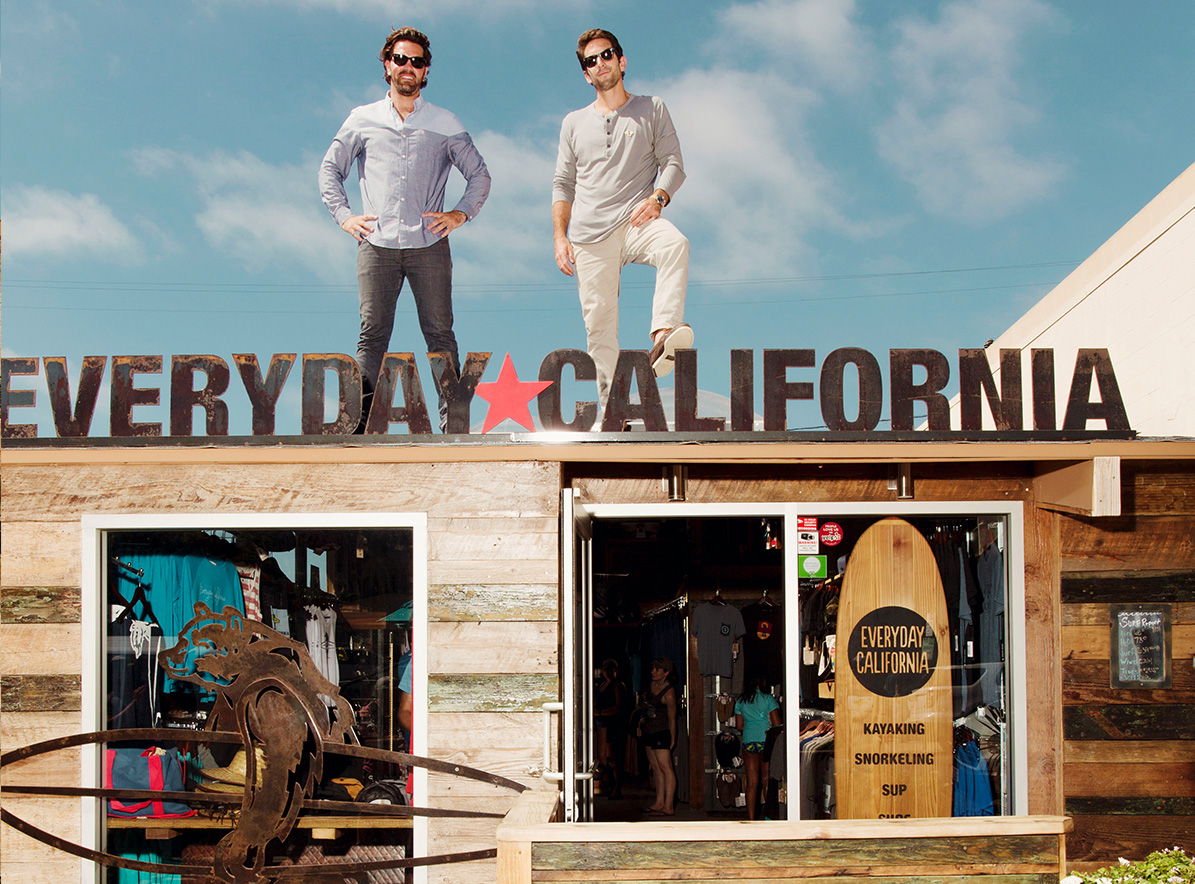 That's us, Chris Lynch and Michael Samer. Everyday California started with just a few of us running kayaks from a storage unit in an old beat pickup, leading discounted tours ourselves and booking appointments on a cell phone between cleaning gear and getting kayaks from point A to point B.
After some success, we decided to "go big" and open our first shop three blocks from La Jolla Shores. It was just over 500 sqft and the dream had begun. It was awesome, But we wanted something more. We set out to share the California lifestyle with our visitors and to people all over the globe.
California represents the beach, the breath-taking beauty of Yosemite, the trees from the Sequoia National Park, the glittering lights of Hollywood, the rugged rock formations of Joshua Tree, innovation from Silicon Valley, fine wine in Napa Valley and most importantly second chances, personal renewal, and entrepreneurship.
That's the California lifestyle and we're sharing it with the world.